The Forest Box
$68.00
$75.00
saving
$7.00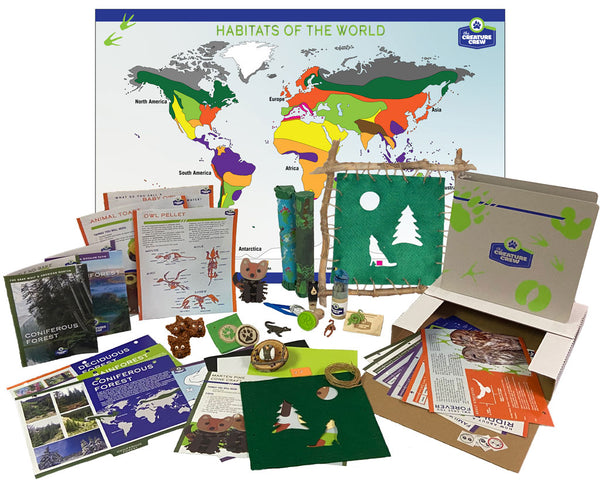 The Forest Box
$68.00
$75.00
saving
$7.00
Looking for ways to engage your child's learning and have fun at the same time?
Give your kids the gift of hands-on learning about animals and their environment with crafts, recipes, science, and comprehension activities. Open them up to the world of nature all around us.
The Forest Box is a great way to test out the Creature Crew. TCC is offering our first three boxes shipped at one time at a discounted rate. The Forest Box includes the Deciduous Forest, the Coniferous Forest, and the Rainforest all in one shipment. If you start with the forest box and decide to order the month-to-month subscription, you will not receive these boxes within the subscription.
The Forest box is currently $68 which is 10% off the retail price. The Creature Crew Map and Binder are also included in this offer. For an extra $20, add activity magazines and gift and craft items for a second child. As always shipping is free in the lower 48 states. We do offer this box for our Alaska and Hawaii customers with additional shipping costs.